ECM Titanium & Tuning basics
Training program:
The ECM Titanium and chiptuning basics course is structured in one day and lasts from 6 to 8 hours, depending by class attitude and reserved time for Q&A.
There are two short breaks, one in the middle of the morning and one in the middle of afternoon, and lunch break.
At the end of the training the attendant gets an official customized Certificate of Participation by the Academy, directly from Alientech website.
Training goal:
Providing knowledge about the Chiptuning world and use of Alientech tools
Who is it for:
Automotive technicians, mechanical Workshops, Students and Professionals
Necessary requirements:
Transversal knowledge about Automotive electronics
Structure and training content:
This course allows you to fully understand the basics of petrol and diesel engine control units. You will have the opportunity learn the fundamentals of tuning for an efficient and safe modification process
We will start by reviewing the main petrol and diesel engine mechanical components which will be important for the understanding of the ECU interactions
Finally, thanks to this course you will have the opportunity to deepen your knowledge of Alientech ECM Titanium and understand the operating strategies used by diesel and petrol engine control units. We will analyze the numerous systems present in the new generation engines to understand how and with which maps the ECU controls the performance developed by the vehicle.
Moreover, you will understand what are the practical procedures and basic techniques to perform the remapping of diesel and gasoline engines
Topics summary:
PETROL:
– Engine introduction
– Engine main components: Air induction, Fuel injection, Spark advance and emission management
– Petrol ECU Logic and Tuning Basics
– Commonly found problems and Troubleshooting
DIESEL:
– Engine introduction
– Engine main components: Fuel injection, air induction, exhaust temperatures and emission management
– Diesel ECU Logic and Tuning Basics
– Commonly found problems and Troubleshooting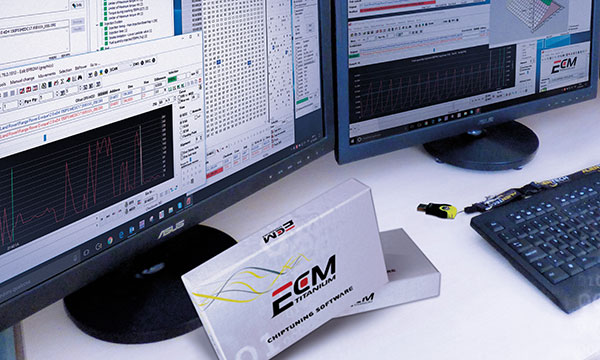 April 17 @ 09:00
Bidford-on-Avon – UK
Simon White