Chiptuning basics & Alientech Tools
Training program:
The chiptuning basics course is structured in one day and lasts from 6 to 8 hours, depending by class attitude and reserved time for Q&A.
There are two short breaks, one in the middle of the morning and one in the middle of afternoon, and lunch break.
At the end of the training the attendant gets an official customized Certificate of Participation by the Academy, directly from Alientech website.
Training goal:
Providing knowledge about the Chiptuning world and use of Alientech tools
Who is it for:
Automotive technicians, mechanical Workshops, Students and Professionals
Necessary requirements:
Transversal knowledge about Automotive electronics
Structure and training content:
This course is the ultimate introduction to the Chiptuning world, made for you to understand the current tuning applications, learn basic modification skills and comprehend what can be achieved thanks to the engine control unit modification
We will analyze the structure of the ECU in detail, together with its internal software, the current tuning protections and the necessary steps to follow
We will also discover Alientech Chiptuning tools and services which simplify the process of tuning by supporting the user step by step before, during and after the modification process with the use of documented instruction manuals and dedicated reserved area directly linked to Alientech customer support
Topics summary:
– Introduction to Chiptuning
– Remapping purposes: performance, fuel save, recalibration
– ECU hardware (microprocessor, flash, eeprom)
– ECU software (firmware, engine maps)
– Original file structure
– Binary/hexadecimal bytes
– Tuning protections: Checksum
– Tuning steps procedure
– Alientech tool: Kess3 overview and AlientechSuite software
– Alientech software: ECM Titanium overview and features
– Looking up and selecting a Driver
– Engine maps visualization: tabular, 2D graphic, tridimensional
– Searching for informations in the file: ASCII view
– Summary increases feature
– Alientech online Services: Reserved area, Customer support, Driver request, Download Area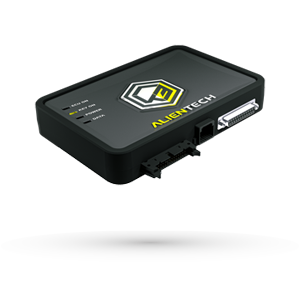 April 17 @ 09:00
Quanzhou – China
Mattia Bragato